Thank you for voting! We will add the winner design at the end of the week. Meanwhile, you can save 15% with VOTE15-1194 as a thank you.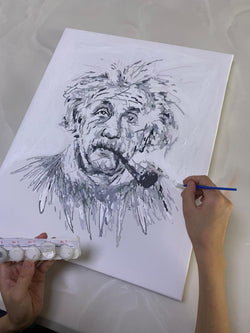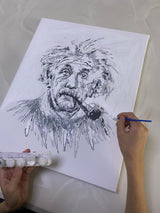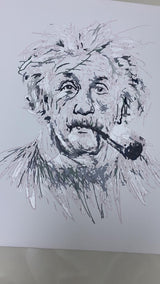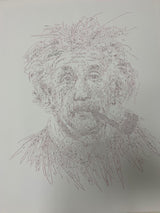 Sketch Art Paint by Numbers
🐶 sold in the last 3 hours
🖼️ Most customers finish their work of art in only 6 hours.
🎁 The perfect personalized gift!
✔️ 9/10 customers recommend BestPaintByNumbers!
Sketch Art Paint by Numbers


Looking for a perfect gift for a special loved one or a lovely treat to indulge in?

Why not try something new and creative?
Presenting Sketch Art Paint by Numbers! Just like a regular Paint by Numbers kit, Sketch Art Paint by Numbers allows you to create an artwork just by following an easy step: match the number according to its corresponding color.
Paint by Numbers is already good in itself but improving your artistic skills through Sketch Art? That's even better! Now you will not only feel like a painter, but also a sketch artist! 
With Sketch Art Paint by Numbers, you don't have to be a skilled artist to create a masterpiece and the best part? There's no age-restriction too, so everyone can enjoy it!
What makes it different from a regular Paint by Numbers kit?
Unlike with regular kits, Sketch Art kits allow you to paint and sketch at the same time. How awesome is that!?

You work with less colors, which makes it ideal for beginners.


It's unique! 

Sketch Art kits are exclusive to Best Paint by Numbers.

Sketch Art Painting by Numbers is a fun and relaxing way to take a break from the buzz of life while also maintaining your productivity at the same time. Also, painting has been proven to reduce stress and anxiety levels, among the many other benefits of it.
In addition to that, it can also improve your cognitive function, fine motor skills, and concentration level as you dig deep into your creativity. 
Cool! How do I purchase one?
Simply upload the photo of your choice (Only one person or object is allowed in the photo.)

Pay at the check out and wait for the kit/s to be delivered right at your doorstep.
See how convenient that is?!
What's in a Sketch Art Paint by Numbers kit?
A pre-printed canvas, with each segment numbered.


A set of acrylic paint

A set of three brushes--one small, one medium, one large

The latest Best Paint by Numbers ebook!

5 hours

 

of relaxing and inspiring music as download!
The best thing about our kits is that you don't have to worry about pre-mixing the paints or applying a primer to your canvas as everything is ready to use - all you have to do is unwind and paint the stress away! 
Don't forget to frame your finished artwork and display it on your wall to show off your amazing art skills to your friends and family!
Since you deserve a special treat…
We offer free shipping worldwide

100% Satisfaction Guaranteed or your money back

Full refund policy if item is not as described (Valid for 30 days)
Don't just take our word for it - this is what our customers write:
You are our priority so we keep our Return Policy very simple!
If you are unhappy with your order because of any reasonable quality issue, it is our priority to make things right.

We'll elevate your replacement to the head of the order line and reproduce and reship it to you at no additional cost for you!

...and if you are still dissatisfied with your order because of a quality issue (we haven't heard anybody who is), you can request a refund.