Thank you for voting! We will add the winner design at the end of the week. Meanwhile, you can save 15% with VOTE15-1194 as a thank you.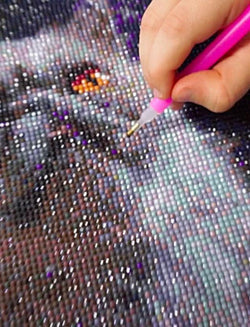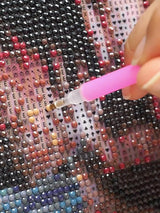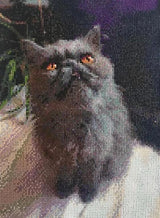 Custom Diamond Painting Kit
🐶 sold in the last 3 hours
🖼️ Most customers finish their work of art in only 6 hours.
🎁 The perfect hobby!
✔️ 9/10 customers recommend BestPaintByNumbers!
Enjoy Painting with diamonds on canvas!  Our kit contains everything you need to unleash the inner artist in you. And the best way to enjoy the kit, is to paint your best friend! Nothing is more meaningful  than painting your pet whether they're cats or dogs, you can paint them all!
Diamond art is a way to reconnect- to reawaken your senses, to inspire a new sense of being present in the here and now, and to feed your soul by creating something truly amazing you can hang in your own home.
A photograph is good, but a painting? That's ARTISTIC! Capture that moment with your pet, and seal it in with a diamond. 
Let your creativity tell the story. And feel fulfilled when you finish the painting. Share it, Give it or Frame it. Something not only you but everyone can cherish. 
WHY DO YOU NEED ONE?
It's a good keepsake for a lifetime as you recreate memories.
A very personalized gift for the perfect addition to your wall.
Not for you? Then buy one for a friend!
You can paint your friend's pet and send it to them as a gift.
A great way to relax and unleash the inner painter in you.
The fun never stops!
Easy to use, and easier to handle.
Order now and you'll see how simple it is! 
Let the stress fade away with every diamond you seal and your mind wander with every color you see. Painting with diamonds has been scientifically proven to reduce stress, create focus, and promote mindfulness. It's not age restricted so anyone can enjoy! 
HOW DOES IT WORK? ITS AS EASY AS 1, 2 & 3!
Lay your canvas out and prepare your diamonds.
Match the number of the diamonds to the number of the canvas.
Stand back and admire your masterpiece or even share online with your friends! 
What's in the kit ?
A high-quality canvas 40

x50 cm/

16x20 Inch 

with pre-printed numbered contours.
A collection of all diamonds needed for the painting. 
One diamond brush.
Painting instructions.
In addition to that
We offer  Free Shipping on all orders anywhere in the world.
We offer a 30 days full refund policy. 

BestPaintByNumbers

is 100% Satisfaction Guarantee!
Feel free to send us an email if you have any further questions!
You are our priority so we keep our Return Policy very simple!
If you are unhappy with your order because of any reasonable quality issue, it is our priority to make things right.

We'll elevate your replacement to the head of the order line and reproduce and reship it to you at no additional cost for you!

...and if you are still dissatisfied with your order because of a quality issue (we haven't heard anybody who is), you can request a refund.