Thank you for voting! We will add the winner design at the end of the week. Meanwhile, you can save 15% with VOTE15-1194 as a thank you.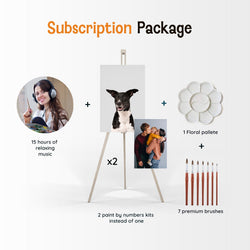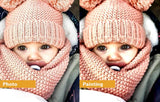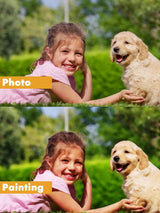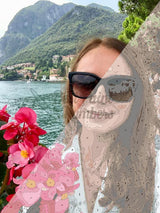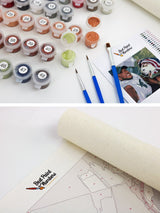 Customized Paint By Numbers Kit - Subscription
🐶 sold in the last 3 hours
🎨 Most finish their masterpiece in just 6 hours.
🎁 Craft the ultimate personalized gift that lasts a lifetime.
🔄 7 out of 10 artists love the perks of our subscription.
🌟 9 out of 10 vouch for our top-notch quality!
Introducing the BestPaintByNumbers Monthly Subscription!
Size of the Monthly Kit: 16x20 inch / 40x50 cm
First Month Bonuses:
7 Premium Quality Brushes
1 Floral Painting Color Palette
15 hours of Relaxing and Inspiring Music
2x Paint by Number Kits instead of only 1 (so please upload 2 photos for this order)
Every subsequent month, indulge in the therapeutic influence of art with a Paint by Number kit tailored to your preference, delivered right to your doorstep at an exclusive discounted rate:
24-color

kit for just

$34.95

(originally discounted price $39.99, originally $79.99)

36-color

kit for only

$42.00

(originally discounted price $48.99, originally $89.99)

48-color

kit at a special price of

$58.00

(originally discounted price $69.99, originally $139.99)
Why choose our subscription?
Experience the joy of creating a masterpiece every month.
Scientifically proven to reduce anxiety, create focus, and promote mindfulness.
Each kit is a journey to relaxation, stress reduction, and a boost to creativity.
Perfect for both beginners and art enthusiasts.
Painting by numbers has been a cherished activity by many for its therapeutic benefits. Let the stress fade away with every stroke of your brush and let your imagination flow with every color you see. Whether you're capturing a memory or just spending time in a meditative activity, painting provides a unique kind of solace.
How Does It Work? It's as Easy as 1, 2, & 3!
Lay out your canvas and prepare your paints.
Match the number of the paint to the number on the canvas.
Admire your masterpiece, share it, or even frame it!
Additional Benefits:
Free Shipping on all orders.
100% Satisfaction Guarantee with BestPaintByNumbers.
Don't just take our word for it - see what our customers have to say!
For any queries, feel free to reach out to us!
You are our priority so we keep our Return Policy very simple!
If you are unhappy with your order because of any reasonable quality issue, it is our priority to make things right.

We'll elevate your replacement to the head of the order line and reproduce and reship it to you at no additional cost for you!

...and if you are still dissatisfied with your order because of a quality issue (we haven't heard anybody who is), you can request a refund.