Thank you for voting! We will add the winner design at the end of the week. Meanwhile, you can save 15% with VOTE15-1194 as a thank you.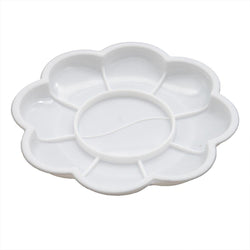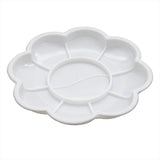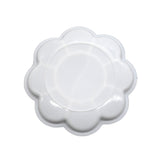 MINI FLORAL PAINT PALETTE
🐶 sold in the last 3 hours
🖼️ Most customers finish their work of art in only 6 hours.
🎁 The perfect personalized gift!
✔️ 9/10 customers recommend BestPaintByNumbers!
MINI FLORAL PAINT PALETTE
Being an artist is hard especially with separating your colors. But with this Mini Floral Paint Palette, it will make your painting experience faster, easier and more convenient! Not to mention its cute and simple design, it's a great add for your artist collection.
With its sleek and simple design, it's a great part for your painting set. Its easy to clean, portable and great for starters! Even without painting experience, it's very easy to use and helpful for starting out. It's easy to bring to any painting event, whether it's a painting night at your friends or family, you'll always be a step ahead. And an amazing gift idea for anyone starting out.
 Features:
100% brand high quality.
Suitable for all water-based paints.
Made of molded white plastic, it is durable and easy to clean.
8cm/3.15" size and portable
With a round inside cut into 2 pieces and 8 petals around.
You are our priority so we keep our Return Policy very simple!
If you are unhappy with your order because of any reasonable quality issue, it is our priority to make things right.

We'll elevate your replacement to the head of the order line and reproduce and reship it to you at no additional cost for you!

...and if you are still dissatisfied with your order because of a quality issue (we haven't heard anybody who is), you can request a refund.